WSJ: in anticipation of China Mobile launch, Foxconn ships 1.4 million Apple iPhone 5s units
3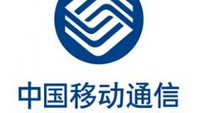 Contract manufacturer Foxconn has already shipped 1.4 million
Apple iPhone 5s
units to China Mobile, in advance of its long anticipated launch on the world's largest carrier. China Mobile has been taking pre-orders for the phone since Christmas Day. The story, which was published in Tuesday's
Wall Street Journal
, cites a source who says that beyond January's shipments, Apple hasn't given Foxconn any shipping instructions for the next month. The Apple iPhone 5s launches this Friday on the mobile operator.
For years, Apple and analysts that follow the company have been awaiting the opportunity to sell the iPhone to the 763 million customers that use China Mobile. But both China Unicom and China Telecom offer the phone at discounted prices, which has taken away some of the novelty of it in the country. Analysts expect that Apple might sell 10 million to 30 million additional units this year, thanks to the deal with China Mobile. But equity research firm Wedge Partners recently went on the record to say that
initial demand for the device is lower than seen on other carriers
.
Apple has fierce competition in China, led mostly by home grown manufacturers who compete against Apple on price. Apple had 6% of the smartphone market in China last year's third quarter, which placed it at number five. Samsung's 21% share led the way, followed by Lenovo's 13%. Those two are followed by a pair of Chinese firms, Coolpad and Huawei.
"We have seen fading enthusiasm for iPhones compared with the past few years as we have more choices in China now. There has been no dramatic change to the iPhone and consumers want a larger screen size."
-Sandy Shen, Gartner
Gartner analyst Sandy Shen says that Apple sold 18.5 million iPhones last year during the first three quarters, a gain of 28% year-over-year. Shen pointed out that since Apple has been selling 2 million units a month in China, an additional 1 million units would be a healthy 50% increase. But the analyst also sees declining demand for Apple's smartphone, some of which he blames on demand for larger screened devices from other smartphone producers.
source:
WSJ