WSJ confirms the fingerprint scanner for the iPhone 5S, as if we didn't know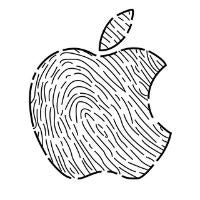 Just in case it wasn't enough for you to have multiple rumors,
leaks
,
photos
, and various
experts
reporting that the Apple iPhone 5S would have a fingerprint scanner,
The Wall Street Journal
has added its respected voice to the confirmation that yes, the next iPhone will in fact have a fingerprint scanner.
The Wall Street Journal
is a respected news publication, and it often has suspiciously well-timed confirmation of Apple rumors, but we don't really know that we needed
WSJ
to confirm this one. There have been rumors for months, and more and more definitive proof ever since we saw the
fingerprint scanner code
in iOS 7 beta.
Unfortunately,
WSJ
doesn't have much to add on the topic other than saying that the iPhone 5S will in fact have a fingerprint scanner; and, as we could have easily assumed, the iPhone 5C will not. It is still unknown how exactly the scanner will work, or what kind of functionality will be added. For example, it is assumed that the fingerprint scanner will allow for more security when unlocking the device, but it is unclear if it will also add security to apps that hold sensitive information, and whether 3rd party developers would be able to implement that security if it does exist.
Of course, we'll find out everything in about 12 and a half hours.