WSJ: Zuckerberg tried to buy Snapchat for more than $1 billion
10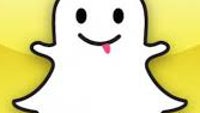 Mobile messaging service Snapchat is known for its self-destructing messages. The idea of the Mission Impossible like missive is to send a message that you don't want others stumbling on. The company,
which recently raised $60 million at an $800 million valuation
, doesn't turn a profit yet, or even generate revenue, but is growing rapidly. Last month, the service processed 350 million "snaps" versus the 200 million it processed in June. Now, the start-up is trying to raise $200 million at a valuation of $3 billion to $4 billion.
The whole story behind Snapchat must have reminded Facebook founder Mark Zuckerberg of Instagram.
Facebook bought the rapidly growing photo-sharing social networking site last year, for $1 billion in stock
. By the time the deal closed, Facebook's shares had declined enough to make the deal worth about $750 million. A report in Friday's Wall Street Journal says that Zuckerberg was trying to get in touch with Snapchat to discuss a $1 billion plus acquisition of Snapchat, but the messaging company's co-founder Evan Spiegel turned him down according to those in the know.
While Zuckerberg can point with pride to the continued growth of Instagram after the acquisition as a reason for Snapchat to give in to a Facebook purchase, apparently the powers that be at Snapchat believe the company is worth more. And who is to say that rebuffing Zukerberg isn't the right move. After all, the company has tripled it's valuation since June and Snapchat could end up being worth much more than what a Facebook acquisition could bring.
The problem with an acquisition of Snapchat would be figuring out how to monetize the company. It took a long time for Facebook to figure out how it might make money on its Instagram purchase. The latter has announced
that it will be running ads on the site
and the other day,
it showed its members what ads will look like on Instagram
. Even with the new ads, there is still no guarantee that Facebook will ever turn a profit on Instagram. Considering this, perhaps Snapchat's Spiegel did Facebook a solid by turning down Zuckerberg.
source:
WSJ