WSJ: Motorola got snubbed by Google all the time while developing the Moto X
20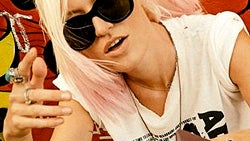 An inside scoop by the WSJ revealed that Google is actually keeping its promise to build a firewall between its people and Motorola's after the $12 billion acquisition.
When the
Moto X
was announced last night, everyone expected this to be the de facto Nexus phone this year, in everything but in name, with low off-contract price and the latest version of Android, just like the
Nexus 7
tablet that was shown a few days ago.
The Moto X, however, is priced as much as other flagship phones on contract, and doesn't ship with Android 4.3 out of the box, making it more akin to handsets sold by other Android makers, rather than the Google-owned Motorola.
Google undoubtedly had a bunch of input on the phone's development, and Moto came up with a pretty extraordinary customizable handset, made in the US, with unique software features, too. Motorola's engineers, however, are complaining that CEO Larry Page shut the communication venues between the two companies immediately after the purchase went through, erecting a firewall of sorts between them.
"
It's not like we were equally disadvantaged—we were more disadvantaged
," said a former Motorola employee, when talking about the relationship with the Android team, which turned sour after Google purchased Moto, leaving their emails unanswered.
It wasn't known until the last moment, for example, whether the Chrome browser will come bundled with Moto X, as Google still hadn't paid attention to the requests for testing it out, and only sorted things in the last minute. Motorola is hoping the communication with he Android team will improve after the department head reshuffling which
moved Andy Rubin
, but for now it seems the phone maker is kept at arm's length by Google, just as promised.