WSJ: Apple's iWatch will come in different shapes and sizes, with more than 10 sensors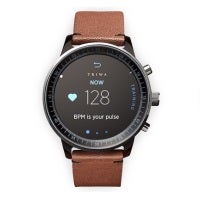 Citing "
people familiar with the matter
," the Wall Street Journal claims today that the
iWatch
will come in more than one design version. The publication states that Apple will introduce several screen sizes, too, so it's not exactly clear if the design language of the wearable will stay one and the same, just with smaller and larger displays, or each chassis will be different in shape and form as well. We've been hearing for a while that
Apple is testing many screen sizes
for its fancy ticker, and more recently a
1.5" iWatch
and a
2.5" wearable
were bandied about, so there might indeed be merit in this latest rumor.
This goes to show that Apple is pulling out all stops when it comes to the iWatch, and not introducing a device it considers beta, like Apple TV, just to test the waters. The WSJ sources indicate that Apple has laden the iWatch with no less than 10 sensors, including health and fitness ones, in order to make it superior to existing smartwatch efforts. The team from Cupertino apparently has tried to address the chief criticism against current wearables, like Samsung's
Gear
line, or Sony's
SmartWatch
one, that those don't provide functionality you don't already have on your smartphone.
Thus, Apple has evidently tried to make the iWatch not only look good, but also provided unique functions that come in addition to, as opposed to duplicating smartphone features. As for the health and fitness sensors, Apple's new
Health app
and SDK hint at what might be included in the new iWatch - pulse, blood pressure and pedometer functionality, even
glucose metering
have all been speculated, and we can't wait for the first design tips to start flooding our inboxes. Still, the supply chain sources commented that the final specifications are still being ironed out, and yet Apple plans to ship between 10-15 million iWatch units by the end of the summer, ready for the fall announcement, and the eventual
October release date
.