Apple iWatch to arrive in October with curved OLED screen, blood glucose sensor and more?
33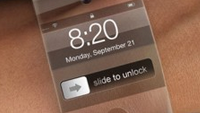 There has been a slight pause in
Apple iPhone 6
leaks as speculation about the Apple iWatch has taken center stage. Thursday,
Cantor Fitzgerald's Brian White predicted that the timepiece would be unveiled, along with the Apple iPhone 6, in September
. White also called for a $200 to $230 price for the wearable.
Today, we have some more rumors pertaining to the Apple iWatch courtesy of those anonymous industry sources. The timepiece will be launched in October, according to the latest speculation, and will feature a curved OLED screen. As expected, the iWatch will contain sensors for obtaining health-related readings such as calorie consumption, blood oxygen levels, sleep activity and blood glucose levels. The latter is a measurement used by diabetics to determine how much insulin they need to take. Given the price of the test strips that diabetics use for this test, if Apple does this right, it could have a home run on its hands.
According to an iWatch supplier, Apple plans on knocking out three to five million units each month. That is more than the total number of smartwatch-like devices sold for all of last year. Apple has partnered with the Cleveland Clinic and the Mayo Clinic on the health side of the equation. It has also teamed up with Nike for the sports-related functions expected on the watch.
source:
Nikkei
via
SeekingAlpha