WP7 manufacturers have shipped 1.5 million handsets to carriers and retailers
3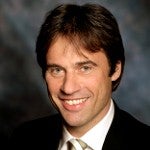 Achim Berg, corporate VP of Mobile Communications at Redmond, has an interview posted over on Microsoft's News Center, where he discusses the six weeks since Windows Phone 7 launched in the US.
Mr Berg says that the WP7 manufacturers (LG, Samsung, HTC and Dell) have
shipped 1.5 million
handsets to carriers and retailers so far. How many of them are actually sold to end customers is probably a different story, but he says the platform is meeting Microsoft's expectations, and they are in the mobile industry for the long run.
Another interesting tidbit is that he claims a very favorable acceptance of the new mobile OS from users, backed by surveys. They've shown that people respond positively to an ecosystem that is not app-centric, but instead focuses on a more holistic approach. Still, the Marketplace application store already has
over 4000 applications
, and 18000 developers to it. WP7's application development is expanding almost
three times faster than Android
in its first months, but, for objectivity's sake, Google wasn't showering developers with
cash and incentives
either.
The good news for Windows Phone 7 owners is that Microsoft is determined to improve on the mobile OS with a dynamic pace. The
first update
should come around February, and a new version of WP7, codenamed "Mango", is being prepped
for later next year
. By that time Windows Phone 7 should have enough critical mass of handsets to attract some serious application development, thus growing its Marketplace exponentially.
source:
Microsoft