Analyst says the WP7 Marketplace may become the third largest app store by mid-2011
1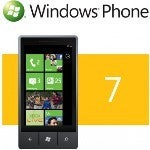 One more analyst has stepped up to predict a bright future for Microsoft's mobile OS and its Marketplace. Basically, this means that the rumoured sales of the handsets running Windows Phone 7 may not be particularly impressive, but that's not to say the platform is not off to a good start. The analyst in question is Al Hilwa, who works for IDC. He says on the topic:
"The Windows Phone 7 Marketplace reaching 4,000 apps two months after launch has to be one of the most rapid ramp-ups in recent times, reaching this milestone faster than Android, which took from October 2008 to March 2009 to reach about the same level. We can say that for a company that just a few months ago was an also-ran in mobile, having 10 smartphones released in 30 countries is not a trivial achievement. I would not be surprised if Microsoft had the third largest app portfolio in the industry by the middle of next year. No one expected WP7 to take the market by a storm, but the role of the first release was to [put] Microsoft in the game. To be clear this is a long term battle that will be pivotal for Microsoft's long-term relevance."
Less than a fortnight ago, we told you of
another analyst
who argued that the WP7 launch is a successful one. No one doubts that the Redmond-based corporation is going to flex its financial muscle to help its new mobile platform, but do you think Microsoft can "buy success" in the long run? Or you, like our user JeffdaBeat, are thinking:
"Dude, I need to figure out how to get a job as an analyst"
?
source:
eWeek