Voice unlock coming with Microsoft's always-on virtual assistant Cortana
24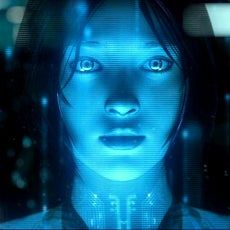 Microsoft said it won't out a voice-controlled personal assistant for your Windows Phone until it is
able to make it revolutionary
, with stand-out features before the competition of Google Now and Siri. Now is that time, it seems, as the speculated virtual butler Cortana is rumored to appear for developers' play in time for the holidays.
What are the unique features so unique, however, that Microsoft has deemed Cortana ready for prime time? First off, insiders have tipped that it will be always-on, like the one on the
Moto X
, so you can shout tasks at your handsets without even unlocking it first.
Qualcomm's Snapdragon 800 supports this function, but given that Motorola made a dedicated
X8
chipset with a low-power processor specifically for that task, it will be interesting to see how Microsoft has achieved the power-sipping functionality with an off-the-shelve silicon.
The second part, and that's where exclusivity jumps in, is that Cortana will allow you to unlock the phone only with your voice, which for every person is as unique as your fingerprints. Again, it will be interesting to see how Microsoft would have done it, if true. We can imagine a beefy Snapdragon 800 will be up to the task to analyze all the intricacies of your vocal cords in a split second, but what about older handsets, how much Cortana are they going to get?
In any case, Microsoft is said to be in the final testing phases for its own voice-controlled assistant, and will have the development interface by Christmas. Yep, that means Cortana is meant to be open, and will work with 3rd party apps from various developers, which would no doubt make it much more useful. What do you think about this eventual voice unlock function - better than a fingerprint unlock, or a gimmick you are not likely to use on a regular basis?