Vlingo releases most popular actions of 2010
0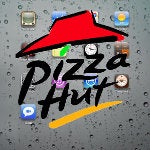 You might have heard about most popular phone, gadget and accessory rankings of the passing year, but what about most popular
actions
? Vlingo, creators of the popular personal assistant app that turns words into actions, have come up with a list based on their app statistics. Want to know what is the thing or service we can't live without?
It's not smartphones, geeks. It's
pizza
. Tasty, crusty, delicious pizza tops the most popular local businesses called, mapped or navigated to. Coffee was the runner-up here as you might have noticed those Starbucks are popping up all around the place for a reason.
Who would think that people would ask their smartphones about food only? Well, users were interested in all kinds of entertainment as well. Movie searches and tickets booked through smartphones showed that
Tron
took the top spot in most requested movies, followed by the wizardry tales of Harry Potter.
Check out the complete list of Vlingo's actions of the year below:
2010 Most Popular Local Businesses Called, Mapped or Navigated
1. Pizza (Top Brand: Pizza Hut)
2. Coffee (Top Brand: Starbucks)
3. General Merchandise (Top Brand: Walmart)
4. Burgers (Top Brand: McDonald's)
5. Home Goods (Top Brand: Home Depot)
6. Electronics (Top Brand: Best Buy)
7. Gas Station (Top Brand: Shell)
8. Banks (Top Brand: Bank of America)
9. Drug Stores (Top Brand: Walgreens)
10. Auto Repair (Top Brand: AutoZone)
2010 Top Searched Movies and Tickets Booked
1. Tron
2. Harry Potter
3. True Grit
4. Black Swan
5. Tangled
2010 Most Searched US Hotel Destinations
1. New York, NY
2. Miami, FL
3. Chicago, IL
4. Denver, CO
5. San Francisco, CA
source:
Vlingo
via
PR Newswire