Vietnam bans Pokemon Go from government offices, reminds people to not play and drive
3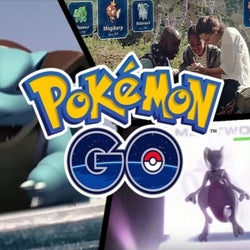 The seemingly endless stream of Pokemon Go controversies is still going strong, and adding to it now is the Vietnamese government's decision to ban the game from its offices. The reason for this? Well, apparently the game is causing "more bad than good influence on people" (especially in traffic).
Pokemon Go has been downloaded hundreds of thousands of times in Vietnam since its launch on August 6, according to a statement by the Information and Communications Ministry of Vietnam. These numbers are not at all surprising, considering that the country has one of the fastest growing smartphone markets in Southeast Asia, along with Thailand and the Philippines.
Pokemon Go is now banned
"near or inside the areas of offices of the Communist Party, the state, the military and national defense sites and other restricted areas,"
the ministry said on Wednesday.
According to Captain Nguyen Minh Duc of the Hanoi traffic police,
"playing Pokemon Go in traffic causes more bad than good influence on people."
He is probably right about that one, nobody should be playing Pokemon Go while behind the wheel, or any game for that matter. We thought that was common sense.
This is not the first country to partially ban the hit mobile game and likely won't be the last. You can read more on the controversies surrounding Pokemon Go below:
source:
Reuters