Which states are consumed by Pokemon Go? For the answer to that and more, check out two infographics
4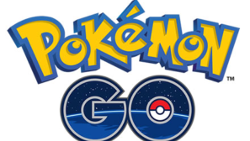 You Pokemon Go fanatics out there, you are so lucky. We have not one, but two infographics to show you today. Both are all about your favorite game in the whole world, Pokemon Go. The first infographic reveals the top ten states most interested in playing. This is based on a combination of how physically active a state is, and how many Millennials live there. Oregon is number one, according to the data. As far as cities are concerned, Detroit is where you will find the most Pokemon Go players according to Google Trends. In Orlando, Mickey might be everyone's favorite mouse, but as the third highest playing city in the country, it seems Pikachu might be replacing Mickey as number one rodent in the market.
The second infographic is titled "The Crazy Things You Didn't Know About Pokemon Go." If you're a loyal PhoneArena reader, it actually contains a lot of stuff that you probably already do know. But there are some nuggets in here such as the fact that Nintendo now has a higher valuation than Sony (by $1.46 billion), and that 3% of the U.S. population is playing on a daily basis. Pokemon Go is projected to generate $3 billion in revenue for Apple during its first 24 months in the App Store.
As we usually do with long infographics, we cut them up into easier to read bite-sized frames for you to read. No need to thank us, that's just the way we scroll (yeah, pun intended). Check out the pair by clicking on the slideshow below.
source:
InternetServicePartners
,
UnBoxingDeals.com
Recommended Stories