Video suggests Tegra 3 HTC One X is faster than the S4 version
53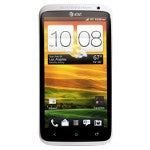 Here is one to take with a grain of salt: a video has been released pitting the two versions of the HTC One X against one another – the Tegra 3-sporting international version and the
Snapdragon S4
equipped variant that is headed to AT&T. In the video the
Tegra 3
device boots up significantly faster, and also wipes the floor with the S4 version when they both run an AnTuTu benchmark.
There are some reasons for skepticism; the boot animations aren't identical, and it was noted that the Snapdragon S4 version showed "upgrading Android" during boot up (presumably because the Dalvik cache was wiped before the test). Also, while probably not a major factor, the Snapdragon One X was in airplane mode (presumably due to not having a SIM card for it) while the other phone was not.
It's doubtful that either of those caveats fully explain the benchmark discrepancy – the Tegra 3 pulled a 9713 versus the Snapdragon S4's 5640 – but perhaps more important is that the AT&T phone is still a preproduction device, so you can't consider this official until we have a shipping device on our hands. It should also be noted that the read-write speed of the Tegra 3 phone was much better during the benchmark, so some of this may come down to the flash memory that AT&T specified versus the international unit.
That said, we wouldn't be shocked if the quad-core Tegra 3 can beat the dual-core S4 at some benchmarks. We hope by now that most of you know that
different benchmarks can contradict one another, and they don't fully correlate to a better user experience
. But if you want to make up your own mind, take a gander at the video below:
source:
Droid-Life