Video offers an in-depth look at the upcoming Nokia Lumia 928 screen assembly
2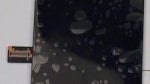 A couple days ago, we got to see some
images of the screen assembly of a Verizon branded Nokia Lumia 928
. Now, we are treated to a video tour of the component as it is compared to the Lumia 920 screen parts as well as the Samsung Galaxy S III's panel as well.
While the Lumia 928 will be sharing a lot of the same overall specifications with the Lumia 920, it is remarkable to see just how different parts of the design are, even though these differences are inside.
The display for the user will still be 4.5-inches, but from there, similarities end as Nokia designed a completely different approach to the assembly, following methods used by Samsung and Apple for their screens. The biggest difference is the streamlining from three flex cables on the Lumia 920 to just one on the Lumia 928.
Another big difference is how the Lumia 920's glass and digitizer do not even make contact with the LCD itself. On the Lumia 928, all three layers are fused together using optical adhesive. Whether or not that means we might see any significant difference in viewing angles, depth of images or how they are displayed on the device remains to be seen.
The caveat of this however is that repairing a single component of the Lumia 928's screen will potentially be more difficult. In fact, replacing the whole assembly will likely be the procedure of choice. It is great to see how much we are learning about the Lumia 928 when neither Nokia nor Verizon have even acknowledged the existence of the device.
Hopefully, it will be announced soon.
source:
ETrade Supply
(YouTube)