Video compares iOS 9.1 beta with iOS 9.0 on the Apple iPhone 4s and Apple iPhone 5
45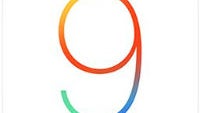 Some of those still using the
Apple iPhone 4s
and
Apple iPhone 5
are complaining about how sluggish iOS 9 is on their handset. Considering that the iPhone 4s has 512MB of RAM and a dual-core 800MHz CPU compared to the 2GB of RAM and dual-core 1.8GHz CPU on the
Apple iPhone 6s
, you might not expect iOS 9 to be running smoothly at all on the older phones.
As it turns out, Apple is currently pushing out the iOS 9.1 beta to those testing the new build. So of course, those with the iPhone 4s and iPhone 5 would want to know whether Apple was able to improve the performance for those rockin' the older models. Many have reported a major improvement for those two greybeards after installing the beta. To see if this is really so, the iPhone 4s and the iPhone 5 were put through the paces while running both iOS 9 and the beta version of iOS 9.1. The test was recorded on video
Two iPhone 4s units were tested side-by-side. The one on the left was running iOS 9 while the one on the right had the iOS 9.1 beta installed. The pair of iPhone 5 models also had the one with iOS 9 on the left and the unit running the iOS 9.1 beta on the right. The bottom line? The animation on the pull-down notification shade was a bit faster on iOS 9.1. Other animation was smoother on the newer build of iOS.
Overall though, it really was a toss-up which iOS build was faster on the iPhone 4s, while iOS 9.1 was faster on the iPhone 5 by a slim majority. Regardless, the difference in almost every case was a fraction of a second. Looking at the video, it really doesn't seem that there is much of a change in performance between iOS 9 and the iOS 9.1 beta on those two specific iPhone models. If your experience is different, let us know by dropping a comment in the box below.
source:
EverythingApplePro
via
RedmondPie