Version four of the Samsung Browser should be out soon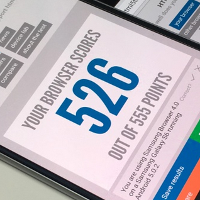 Samsung is about to release the fourth version of its Android browser, the one it employs on its Galaxy S handsets. The manufacturer has a goal. It wants to stop those purchasing models like the upcoming
Samsung Galaxy S7
from automatically setting up Chrome to be the default browser on the phone. To do that, it needs to make sure that the Samsung Browser is the easiest to use and offers more features than Chrome.
Manufacturers don't have a choice but to include Chrome on their phones if they want to offer Google's services on their handsets. So that is why many Android phones contain two browsers, two calendars and two photo gallery apps out of the box. One is from the manufacturer, and the other is from Google.
An early look at the next version of the Samsung Browser shows that it renders websites more accurately than the previous version, offers a plug-in for ad blockers, and a Privacy Mode which prevents cookies, passwords and other data from getting stored on the phone. The new version of the Samsung Browser outperformed other mobile browsers, including Chrome, based on the HTML5 test offered by the World Wide Web Consortium (W3C).
If Samsung can convince Galaxy S users that its browser is better than Chrome, consumers might not feel the need to stray from the Samsung brand next time they go shopping for a new handset. With a lot of things on the line, expect Sammy to deliver a much improved fourth version of the Samsung Browser.
source:
Forbes