Version 9.3 of Google Maps is here to lead the way
11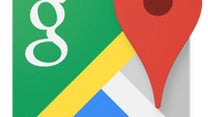 Are you one of those smartphone users who just can't live life without Google Maps? Without the turn-by-turn directions telling you how to get from point "A" to point "B", are you totally lost? Well then, you might find some purpose to the update that brings the app to version 9.3. The new version of Google Maps brings sharable directions to the mix. Now, you can share directions with a friend or family member straight from the app.
Another part of the update adds the ability to permanently remove that pain in the butt pop-up that reminds you if your location settings aren't what Google Maps wants them to be. You could say, "
Oh Mom
," and hope it stops nagging you, or you can click the box which promises that the reminder will never, ever show its face in the app again.
Google Maps faces its toughest competition as the highly touted HERE Maps beta is also available from the Google Play Store. The latest count shows
2.5 million downloads for the latter app since its inclusion on Google Play
. Both apps are free downloads.
source:
AndroidPolice
via
AndroidandMe