Verizon's LG Revolution to show off VoLTE
1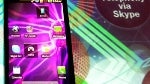 Last month
we reported
that the HTC Thunderbolt would not only be the first 4G LTE smartphone to be released by Verizon Wireless, but that it would also be the first to support simultaneous data (over LTE) and voice (over CDMA) at the same time. While this is good news, what's the next step? Enter Voice over LTE - VoLTE - that will be demonstrated by Verizon next week at the Mobile World Congress.
"The goal is for this service is to eventually replace the infrastructure that cell phones have relied on for more than a decade", said Brian Higgins, executive director for ecosystem development at Verizon Wireless. During the MWC, Verizon will demonstrate how VoLTE will work using the upcoming LG Revolution Android-based smartphone. But don't get too excited yet, as VoLTE will not be supported by the LG Revolution out of the box upon release, but instead "will be available next year", says Verizon Wireless spokesman Jeffrey Nelson to CNN. Voice and video calls using VoLTE are initiated much like those on current phones. It's all tied to a person's phone number, rather than to a user name or e-mail address that programs such as Skype use. "For the Revolution and other compatible smart phones, VoLTE will be the default channel that calls will be sent and received on", Higgins said. "When outside of a 4G-ready area, the phone will switch smoothly to carry a call over the older network", he said. In addition to voice and video, text and multimedia messages will also go over the 4G network.
Calls between VoLTE-equipped smartphones should sound better, but ones made to phones using the traditional CDMA methods will sound the same as they do now. The company has no concrete plans to extend the VoLTE technology to computers, Higgins said. A Verizon Wireless spokesman didn't immediately respond to a question about whether smartphone internet calling could be used over a Wi-Fi connection. 'Whether the VoLTE name will change or how extensively it will be marketed hasn't been decided", Higgins said, and "the high-definition audio fidelity will be a major selling point".
Sounds good to us, but unfortunately we'll have to wait until 2012 for Verizon to turn on the switch for VoLTE in the US, as most likely they are waiting for more LTE markets to be up and running, as well as testing the service to work out any kinks. It is also too early to tell if this will require new calling plans to work with VoLTE, as it's unclear if VoLTE calls will be billed "as minutes" like they are now, or "as data" since it is using LTE.
Expect our live coverage from the MWC starting next week!
source:
CNN