Verizon's Galaxy Nexus page no longer shows exclusive
23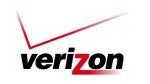 It seems that Verizon may not have an exclusive on the Samsung Galaxy Nexus. The landing page that Big Red created had
listed the device as an exclusive
, but now that distinction has disappeared from the page.
It may be that Verizon put the tag on there mistakenly, or it may be that having it up for a short time before removing the "exclusive" tag could point towards a limited exclusive for Verizon (how's that for reading deep into this?). Of course, all of this is all idle speculation because Google apparently wants to torture users and keep the release date a secret until someone accidentally sees the Nexus on a store shelf.
While it's still unclear if AT&T and T-Mobile customers will get the option to buy the Galaxy Nexus on contract, it is still guaranteed that those users will be able to get an unlocked Nexus if they really want to because in order to release the phone around the world as Google has planned, those radios will be available. Sprint is more of a question mark, but really, it's probably best to just assume that there will be a way to get the phone on all major US carriers eventually, then we'll all riot together if that turns out to not be true. How does that sound?
source:
Verizon