Verizon will not be expanding its reach into Canada after all
4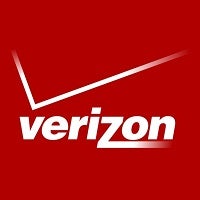 Earlier this summer, the "big three" wireless carriers of Canada, Rogers, Telus and Bell, had their knickers in a twist over the possibility that Verizon was looking to
acquire some of the nation's smaller regional wireless start-ups
, particularly WIND Mobile and possibly MTS.
Verizon CEO Lowell McAdam closed that door today in an interview stating, "Verizon is not going to Canada." He elaborated that speculation about Verizon's possible entry into the Canadian market was way overblown.
Overblown or not,
Verizon did actually make an offer to buy WIND Mobile
for between $600 and $800 million. The move was enough to send a shiver down the backs of the competition, prompting a wide reaching campaign by Rogers, Telus and Bell to keep Canada's carriers Canadian. The Canadian government was interested in the deal due to upcoming spectrum auctions that are expected to net a handsome price.
However, with
Verizon's and Vodafone's announcement today that the former would acquire the latter's 45% stake in Verizon Wireless
as part of a $130 billion dollar deal, the money that might have been spent on WIND is obviously going toward that arrangement. McAdam explained that Verizon's interest in Canada was limited before the Vodafone deal and that interest is "none" now that it has this giant deal on the table.
While Rogers and the gang will see this as a positive development for them, the Canadian government is sure to feel the effect of the absence of Verizon's deep pockets when its spectrum auction begins early next year. It may open the door for AT&T to make a play as the carrier has made no secret that it is in the hunt buy something, somewhere
in an effort to expand
outside the United States.
source:
Reuters