Verizon makes an offer to buy Canada's WIND Mobile
3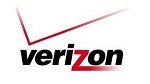 After a
couple days of rumors
, Verizon Communications, parent and majority owner of Verizon Wireless, made an offer to buy WIND Mobile for $600-800 million.
The final price would depend on due diligence that needs to be done while the offer is reviewed and Verizon would take a look at the books. It has also been reported that Verizon may also be looking to acquire WIND's competitor Mobilicity.
WIND is Canada's fifth largest carrier with a little over half-a-million subscribers and is currently owned by VimpelCom Ltd., based out of the Netherlands. The offer from Verizon has apparently sent a shiver down the spines of the big three Canadian carriers' stocks at the prospect of a foreign player entering the scene, an odd supposition since WIND is already foreign owned.
WIND (and the other smaller carriers) have been struggling to compete. Canada as a market is guarded with some amount of overzealous pride which up until recently did not allow significant amounts of foreign investment. Rules have been recently relaxed however, but that has not quelled concerns about what could happen to the market if big players like Verizon or AT&T entered the picture.
Verizon's (and we will assume AT&T's) interest in Canada also has to do with the fact that the Canadian government will be auctioning off spectrum early next year in the 700MHz band which is in line with the bulk of spectrum that Verizon and AT&T bought in the United States and have been feverishly building out their LTE networks with.
Hopefully, Verizon will have things clarified by the September 17th deadline to be involved in the upcoming spectrum auction in 2014. WIND Mobile's current spectrum lies in the 1700MHz range which is also in the same range as the AWS spectrum that Verizon acquired from Comcast, Time Warner and Bright House earlier this year.
source:
Reuters