Undaunted by failed T-Mobile USA buyout, AT&T looks to Europe for merger opportunity
2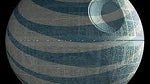 Perhaps not eager to rile up the regulators in the US again, AT&T is reportedly looking at Europe for potential acquisitions. The line of thinking is that AT&T would be able to roll out more profitable pricing schemes with a European counterpart.
It is possible that a deal could happen before the end of the year. The risk to AT&T could be considerable, the European wireless market is fiercely competitive, not to mention a totally different regulatory environment. Apparently, executives at AT&T think there may be an opportunity to exploit in the UK, Germany or perhaps the Netherlands, and to be a part of the unfolding data-centered rates as products begin to rely more and more on data services.
Those opportunities are presenting themselves in the form of the difficult economic conditions in Europe overall, and the reality that telecom stocks there are seriously depressed. AT&T has previously looked at overseas acquisitions, and it, along with its predecessor, SBC (Cingular), used to own foreign holdings, though most of those equities were divested by 2004.
Of course, AT&T has not been on an entirely consistent message on this matter either. Last summer, AT&T's CEO, Randall Stephenson said that overseas expansion was not a "high priority." Now, earlier this month, Stephenson is quoted as saying, "I think it is inevitable."
source:
The Wall Street Journal