Verizon to launch Wi-Fi Calling next week for the Samsung Galaxy S6 and Samsung Galaxy S6 edge
21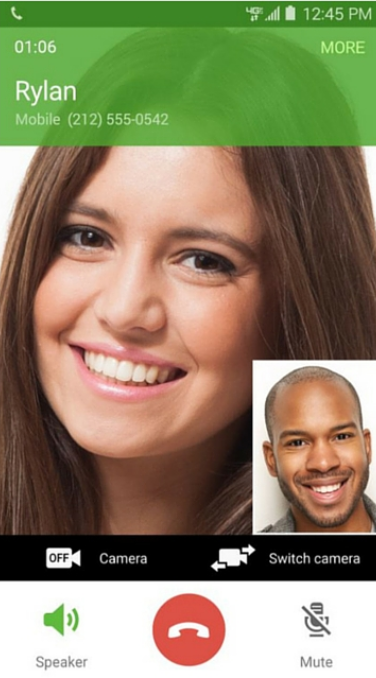 Verizon subscribers with the Samsung Galaxy S6 or Samsung Galaxy S6 edge, will be able to initiate video calls over a Wi-Fi network starting on December 8th
Starting next Tuesday, which is December 8th, certain Verizon customers will be able to make/take phone calls and initiate video calls over a Wi-Fi network. These new capabilities will be limited at first to Big Red customers with the Advanced Calling feature enabled on either the
Samsung Galaxy S6
, or the
Samsung Galaxy S6 edge
.
Wi-Fi Calling will be sent out in phases via OTA updates to the two Samsung handsets. Early next year, Verizon will start sending out software updates to other Android handsets and Apple iPhone models, so that these devices can also use Wi-Fi Calling for voice and video calls. All calls made to U.S. phone numbers using Wi-Fi calling, including video calls, are free to Verizon customers. Subscribers making overseas calls are billed at the international long-distance rate.
To get Verizon's Wi-Fi Calling on your Galaxy S6 or Galaxy S6 edge, you first need to download the most recent software update. Go to settings and enable Advanced Calling. As soon as that is taken care of, you can activate the Wi-Fi Calling feature. Once the service is turned on, here is an example of how it works. Let's say you are in the middle of an important call on your Galaxy S6 while walking around the city. Unknowingly, you've found a little seam in Verizon's coverage where there is no signal. Without Wi-Fi Calling, your important call would drop. But with this feature enabled, your call is seamlessly transferred to an available Hotspot, and your conversation continues without skipping a beat.
Unfortunately, we have no idea which phones are expected to receive Wi-Fi Calling after the two aforementioned Samsung models. Considering that Verizon expects to send out updates to additional phones starting early in 2016, we hope to get a list soon from the carrier revealing which models will be involved.
source:
Verizon