Verizon to have the iPhone around February 1st with unlimited data, Apple disposes of its restocking fee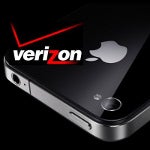 Given Apple's track record of releasing phones two to four weeks after their announcement, the WSJ expects that the
iPhone 4 will appear
on the shelves at Verizon's stores and online in the end of January - beginning of February timeframe. Different dates are being tossed around, with most pegging February 1st or 3rd as the launch day.
In the meantime, rumors point that Apple has held staff meetings over the weekend it will no longer have the
10% restocking fee
, starting tomorrow, and Apple's employees have allegedly been told
no vacation
time for three weeks starting Monday, January 24th, so the puzzle pieces are falling into place.
What are a few more days, we would say, when we have been waiting a good 3.5 years for that announcement. Verizon is also confident that its 3G network will be perfectly capable to handle the additional
9-12 million
iPhones analysts expect it to sell. "
Whether they are iPhones or Droids, they are smartphones. Regardless of the mix, we are prepared to carry more data.
", said Verizon's CEO Ivan Seidenberg when interviewed on the subject. Verizon has been
slowly adding capacity
in 2010, possibly in preparation for the additional data demand.
Another rumor is that the Verizon iPhone 4 will be available with the existing data plans that the carrier offers, which means there will be an
unlimited data
option, which currently runs at $29.99 a month on top of your voice plan. This will be a major selling point for Verizon as well, besides having a more stable network than AT&T, which got overwhelmed by the iPhone usage in the last few years. AT&T offers a capped 2GB data plan for $25, and we are sure there won't be many users reluctant to upgrade to unlimited for just five bucks extra on Verizon.
AT&T has been preparing for the
loss of exclusivity
by allowing early upgrades,
slashing the iPhone 3GS price to $49
, and introducing
a trio of amazing Android smartphones
at CES this year. The carrier also started
bashing Verizon's CDMA network
, saying that iPhone users should prepare for life in the "slow lane" there. We will know pretty soon how it all pans out, the big announcement is
expected tomorrow
.
Meanwhile, an extremely blurry photo was snapped Friday of a Verizon executive holding an iPhone 4, and secretly showing it off to pals at a private meeting. Nothing can be seen in the photo, as its been snapped in the dark and in a hurry, plus the phone obviously has a bumper, but the sheer fact that a Verizon manager is holding an iPhone 4 and showing it off pours some more water in the already overflowing rumor mill.
source:
WSJ
,
9to5Mac
&
Neowin