Verizon to get first 4G phone on January 6th?
14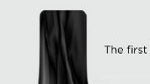 We knew it was coming and we knew it was going to be soon, but how about an exact date? HTC teased us with a still unveiled phone, which it claims will be the "first to 4G" and is to be announced on
January 6th
. Our common sense links this mysterious phone with
Verizon
and Big Red's CES event. Which phone could it be and is it really for Verizon, we cannot say for sure, but all the clues point in that direction.
The name of the upcoming device is still elusive, but the HTC Droid Thunderbolt is the
most likely candidate
. The phone was supposed to come out under the
HTC Incredible HD
or the HTC Mecha monikers, but latest information suggested that it could go with the Thunderbolt nickname to match the
lightning fast speeds
of Verizon's LTE network. The Droid Thunderbolt is rumored to pack a 4.3-inch screen and 1GHz Snapdragon CPU in a sleek aluminum body.
source:
HTC
via
BGR