Verizon shrugs off loss of customers who left the carrier during the first quarter
36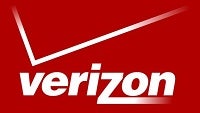 Verizon announced on Tuesday that it had lost 138,000 postpaid phone customers over the last three months. Will the nation's largest carrier miss those who have left the grasp of Big Red? Not if you listen to the company's CFO, Fran Shammo. The executive characterizes those who have moved on from Verizon Wireless as being more interested in pricing than the quality of the network. Shammo says that price-sensitive customers are the ones that Verizon is not going to keep.
Sprint and T-Mobile have been gunning for Verizon's postpaid customers with a variety of deals. Sprint has been heavily promoting a plan that
cuts Verizon customers' monthly bills in half
while offering the same amount of data each month. And T-Mobile has been running television commercials that are targeted to Verizon subscribers.
"If the customer who is just price-sensitive and does not care about the quality of the network—or is sufficient with just paying a lower price—that's probably the customer we're not going to be able to keep."-Fran Shammo, CFO, Verizon
For the first calendar quarter, Verizon added 565,000 customers thanks to a slew of new tablet accounts that more than made up for the loss in phone users. Wall Street was expecting the carrier to add 612,000 new subscribers during the period.
source:
Bloomberg
,
WSJ
Recommended Stories