Verizon selling 700MHz spectrum if AWS deal goes through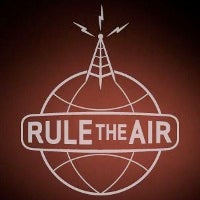 Verizon's 4G LTE network is up and running for over a year now, and one thing that would make it even better is more spectrum in the carrier's disposal. So why is Verizon Wireless then
selling spectrum in its 700MHz bands?
The reason, of course, is that the sale might be a trade-off allowing the carrier to grab some precious space in the AWS frequencies.
Verizon has inked a deal with SpectrumCo, a JV of cable companies that agreed to sell Big Red AWS spectrum. The agreement however came under fire from other carriers like T-Mobile, and the Government's Department of Justice started to look into the deal. By promising to sell its 700MHz A and B licenses, Verizon might hit the right balance and appease officials, calming down their anti-competitive concerns.
Plus, the existing 700MHz C licenses that Verizon owns along with the soon-to-be-acquired AWS bands, should be enough for the carrier to deploy its massive LTE plans. Still, the A and B licenses cover some major metro areas. Check out the press release below to see which ones exactly, and how could this affect the LTE deployment at Big Red.
VERIZON WIRELESS TO CONDUCT SPECTRUM LICENSE SALE
Stephens Inc. to Manage Offering Process
BASKING RIDGE, N.J. – Verizon Wireless today announced plans to conduct an open sale process for all of its 700 MHz A and B spectrum licenses in order to rationalize its spectrum holdings. The licenses cover dozens of major cities across the country, as well as a number of smaller and rural markets.
Verizon Wireless obtained the 700 MHz A and B licenses, as well as nationwide 700 MHz upper C licenses (with the exception of Alaska which has since been acquired), in FCC Auction 73 in 2008. Verizon Wireless is deploying its 4G LTE network, which currently covers more than 200 million people, on its nationwide 700 MHz upper C spectrum. If Verizon Wireless is successful in acquiring additional AWS (Advanced Wireless Services) spectrum licenses, it will use AWS spectrum in conjunction with its 700 MHz upper C band spectrum to deploy additional LTE capacity.
Accordingly, the sale of the A and B licenses is contingent on the close of Verizon Wireless' pending purchases of AWS licenses from SpectrumCo (an entity jointly owned by Comcast, Time Warner Cable, and Bright House Networks), Cox and Leap Wireless. These transactions are at varying stages of review by the Federal Communications Commission (FCC) and the Department of Justice (DOJ) and are expected to close by mid-summer.
The company is announcing the sale plans now and will begin the process of soliciting interest from potential buyers to ensure the process can move forward quickly once the AWS license transfers have been completed.
"Since wireless operators, large and small, have expressed concern about the availability of high-quality spectrum, we believe our 700 MHz licenses will be attractive to a wide range of buyers," said Molly Feldman, vice president of Business Development for Verizon Wireless. "Moreover, provided our acquisition of AWS spectrum is approved, our open sale process will ensure these A and B spectrum licenses are quickly and fairly made available for the benefit of other carriers and their customers."
Stephens Inc., a nationally recognized, independent financial services firm based in Little Rock, Arkansas, has been engaged to manage the offering process. Interested parties may contact Stephens Inc. at vz_spectrum@stephens.com or 501-377-8134. Stephens Inc. will later release information about efforts to reach out to potential bidders, including minority-owned and female-owned businesses, to participate in the process. All sales will be subject to applicable regulatory approvals.
Editor's Note: Following is a list of the markets covered by the 700 MHz A and B licenses:
A Block Licenses (Economic Areas)
New York, Philadelphia, Washington-Baltimore, Orlando, Miami, Tampa, Atlanta, Cincinnati, Cleveland, Detroit, Grand Rapids, Indianapolis, Kansas City, Minneapolis, Oklahoma City, Dallas, Austin, Houston, San Antonio (CMA area only), Denver, Los Angeles, Fresno, San Francisco and Sacramento
B Block (Cellular Market Areas)
Los Angeles, Chicago, Miami, Cincinnati, Rochester, Memphis, Oklahoma City, Greensboro-Winston Salem, Charlotte, Youngstown, Raleigh-Durham, West Palm Beach, Fort Collins, Pueblo and Colorado 4 – Park; Bradenton and Florida 3- Hardee; Athens, GA; Idaho 5 – Butte; Lake Charles, Alexandria, Louisiana 1- Claiborne, Louisiana 2 – Morehouse and Louisiana 3 – De Soto; Maryland 3 – Frederick; Billings, Great Falls, Montana 8 – Beaverhead, and Montana 9 – Carbon; Nevada 3 – Storey; New Mexico 5 – Grant and New Mexico 6 – Lincoln; Rapid City and South Dakota 1 – Harding; Lubbock, Amarillo, Waco, Longview-Marshall, Tyler, Texarkana, Odessa, Laredo, Midland, Texas 2 – Hansford, Texas 6 – Jack and Texas 18 – Edwards; Utah 1 – Box Elder, Utah 4 – Beaver, Utah 5 – Daggett and Utah 6 – Piute; Virginia 10 – Frederick; Washington 2 - Okanogan; Casper and Wyoming 2 - Sheridan