Verizon pushes out security update to the Motorola DROID Turbo
16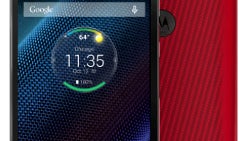 With carriers working on beefing up the security of Android handsets,
Motorola DROID Turbo
users have been receiving a security update from Verizon over the weekend. Ever since
the deadly Stagefright vulnerability was outed in July
, carriers have been scrambling to send out updates to prevent hackers from taking control of the camera and microphone, and stealing content from Android smartphones.
Because Stagefright is said to have its origins in code found in the multimedia library used on Android ever since Android 2.2 (Froyo), 95% of active handsets powered by Google's open source OS were said to contain the vulnerability, before the concerted effort to eradicate the problem. The attack on an Android phone with the vulnerability is done through a malicious MMS, which tricks Android into thinking that it contains a video. On a device using a pre-Jellybean build of Android, the recipient of the MMS doesn't even have to open it to activate the malware.
Needless to say, Stagefright is a serious issue for Android users. If you are a DROID Turbo owner who has yet to receive the security update, you can try to manually download it by going to
Settings
>
System updates
. The software version is 23.21.44.en.US. When you are ready to start downloading and installing the update, make sure that you are connected to a Wi-Fi network. Also, make sure that your battery is charged to at least 50%.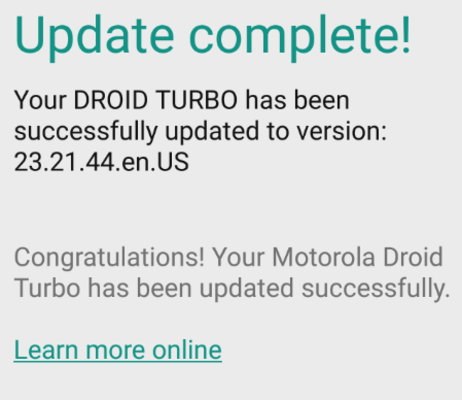 The Motorola DROID Turbo receives a security update to prevent against attacks using Stagefright