New, mysterious Palm phone reportedly headed to Verizon Wireless
13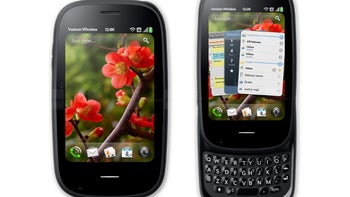 After about 8 long years, Palm-branded smartphones might be making a comeback, and in a big way. According to Android Police, Verizon Wireless - currently the largest US mobile carrier - is planning to launch at least one new Palm phone before the end of 2018.
Reportedly, Verizon intends to release its first modern Palm handset sometime in the second half of the year. There are no details on the design, features, and price of this mysterious phone, but we're pretty sure it will run Android.
The last Palm smartphone released on Verizon (and in the US) was the 3.1-inch
Palm Pre 2
- pictured above. The handset hit the market in 2010, succeeding the original
Palm Pre
from 2009, although without bringing significant improvements. The Pre was pretty cool in some regards, featuring a slide-out QWERTY keyboard and a gesture-based interface - thanks to webOS, which is now owned by LG and is used exclusively on smart TVs.
News about
modern Palm hardware
have been around since last year - when TCL, which
purchased the Palm brand
from HP back in 2015, suggested that it could introduce a new handset sometime in 2018. As you may know, TCL is also manufacturing Alcatel-branded phones, as well as all recent BlackBerry-branded phones, so it's got plenty of know-how in this field. Hopefully, the upcoming Palm phone won't disappoint.
Recommended Stories