Palm returns as TCL makes purchase official
12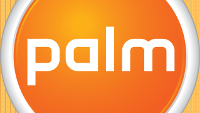 Last week, we told you that by all appearances,
TCL/Alcatel had purchased the Palm name from HP
. A release out of Las Vegas from TCL on Tuesday, confirmed that the device maker had indeed purchased the Palm name from HP. TCL wrote that it is "
very proud to announce that it will create a new Palm Inc.
" which will take control of the name. The company will be based in Silicon Valley and will be charged with delivering "
absolute breakthrough innovations in Technology, Design, User Experience, Eco-system, Marketing, Supply Chain, and Business Models
."
TCL said that it will announce at a future date, when it plans to start rolling out what it calls the "Palm project". The company will be able to use its position as the fifth largest handset manufacturer globally. Its devices are branded with the Alcatel One Touch and TCL names. The company, which started with the production of featurephones, is now a producer of smartphones, tablets, wearables and mobile routers. With Alcatel's 5000 engineers behind it, and with a modern mobile device manufacturing facility at its beck and call, the Palm name could return to its past glory.
So what new products will the iconic Palm logo be found on in the future? With webOS in LG's vault, any new smartphone or tablet will probably be powered by Android. And what an amazing turn of events that would be considering that in January 2009, after
the introduction of webOS and the Palm Pre
, Android was just an afterthought.
source: TCL
(LAS VEGAS, January 6 2015) – Palm brand has always been synonymous with innovation throughout its history. As such it has consistently acted as a pioneer of mobile technologies. Now is the time to revive and bring back this pioneer spirit.

To do so, TCL Communication Technology Holdings Limited ("TCL Communication" or the "Company" which, together with its subsidiaries, is referred to as the "Group"; is very proud to announce that it will create a new Palm Inc., a US-based company that will take ownership of the Palm brand. New Palm Inc. will remain a truly Californian, Silicon Valley, based company leveraging on the talents and partnerships of the area.

Palm has always carried a lot of affect and emotions. That's why TCL has set the direction to rebuild the brand involving Palm's very own community, making it the largest scale crowd-sourced project ever seen in the industry.

The objective goes far beyond proposing a more advanced device. It is to deliver absolute breakthrough innovations in Technology, Design, User Experience, Eco-system, Marketing, Supply Chain, and Business Models.

Palm will be fully supported by the various assets of TCL Communication:

A best in class R & D organization, rich with 5000 engineers across 7 R&D centers around the globe
The most modern and efficient mobile devices manufacturing facility
A top level quality record recognized by the global tier 1 carriers and retailers around the world
A cutting-edge supply chain ready for the flexibility required by the market today
A global network already serving more than 170 countries and the most demanding customers of the industry with local Sales, Marketing and Technical teams

The exact timeline of the roll-out of the Palm project will be communicated at a later date.

TCL Communication, the 5th largest global handsets vendor, is operating globally under the ALCATEL ONETOUCH brand and TCL brand. It has already reached breakthrough positions, in multiple regions of the world.

During the past 3 years, TCL Communication has evolved from a leading position in feature phones to a top player in Smart Devices with a comprehensive portfolio of Smartphones, Tablets, IoT, Wearables, Mobile Routers. Today the company is adding new dimensions to its legacy hardware capabilities, turning itself into a true mobile Internet player with applications and cloud services in areas such as health care, education, smart home, video conferencing, music, etc.
Recommended Stories