Verizon marketing poster for the the all new HTC One (M8) leaks
33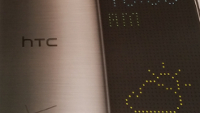 A day without a leaked image of the all new
HTC One (M8)
is like a day without sunshine. As hyped as the all new HTC One (M8) has been, it still is going to require some marketing by the carriers and retailers offering the unit. With that in mind, the image of a Verizon marketing poster for HTC's new flagship has leaked. The picture shows the back of the unit and the front of the phone with the flip cover-style case being worn on the handset.
If this is legitimate, it looks like the phone will be called the all new HTC One (M8), which is a name that has been
bandied about lately as the possible full and final name for the model
. The clock is counting down to March 25th when
HTC is expected to unveil the device
. Minutes later, the all new HTC One (M8) is
supposed to be released for sale in the U.K.
We still are up in the air about when the phone will be available in the U.S.
Judging from the excitement generated by this handset, the all new HTC One (M8) could have a very strong start once it is launched. The
HTC One
also
had a strong start
, but fizzled shortly thereafter.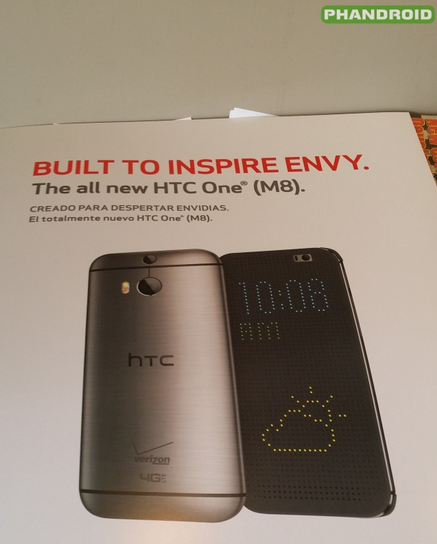 Leaked Verizon marketing poster for the all new HTC One (M8)
source:
Phandroid