Verizon leak has Galaxy Nexus with 32 GB of storage
25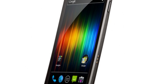 This is quickly becoming a case of he said/she said. On Sunday,
Google quietly changed the specs
on the official Galaxy Nexus website killing the 32 GB LTE option, but a new Verizon leak brings it back to life.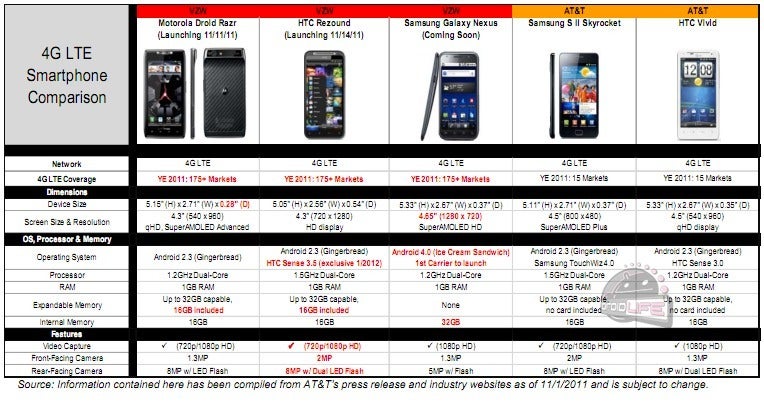 The Verizon training document shows a comparison between Verizon's top 3 LTE phones, and AT&T's only two. Under Verizon's phones are the DROID RAZR, HTC Rezound, and Samsung Galaxy Nexus. The specs all match up with what we know, but the storage amount listed is 32 GB. So, if we're to believe the Google site, the Nexus will have 16 GB of storage, and this Verizon document is saying 32 GB.
We have no idea who to believe, but it doesn't help Verizon's side with the fact that this document has a picture of a Samsung Galaxy S II (running what looks to be Froyo) as the image for the Galaxy Nexus. That makes us think this may be an outdated training document.