Google updates Galaxy Nexus specs, may have killed 32GB model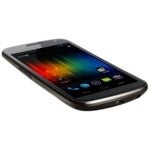 Google has quietly changed the spec sheet for the Samsung Galaxy Nexus on the official US website. Of course, as with most things concerning the Nexus, we don't know for sure because Google hasn't come out and said anything, but the changes are not all good news, especially for those hoping for a non-Verizon model.
We've contacted Google, and we'll let you know if we get a response.