Verizon is the NBA's new wireless partner; deal runs for three years and is valued at $400 million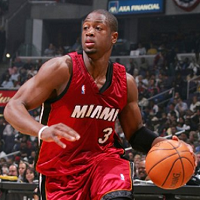 Verizon's
g90
video app lets you watch certain television shows, sporting events and movie trailers free on your phone. See something that you must show others? With the app you can cut a clip out of a show, and share it with your friends. In addition, you can listen to live music, and chat with like minded individuals. The app figures prominently in a $400 million marketing deal signed by Verizon and the NBA.
The marketing deal gives g90 users the opportunity to view exclusive NBA content. There will be daily highlights, original content, and out of market NBA games that League Pass subscribers can view using the app. And users will be able to Cut and Save highlights and post them to social media sites like Twitter or Facebook. You can also send them to friends and family via a text message. As part of the deal, g90 users will be able to purchase NBA League Pass plans, including full season, single game, or individual team options. Verizon says that it will also talk to the league about developing individual series based on the NBA.
Still, this is just the iceberg of the deal that Verizon struck with the NBA. Big Red is now the official wireless partner of the league. The All-Star Game Dunk Contest becomes the "Verizon Slam Dunk" contest, starting with this year's All-Star weekend in Toronto. The carrier also becomes the NBA's partner for the All-Star Game balloting, and the NBA draft. And starting next season, Verizon will have a "marquee" partnership with the WNBA. The deal runs for three years. The NBA had previously had a relationship with Sprint, which expired. In the past, the league also partnered with T-Mobile.
"There's never been a more exciting time to be teaming with the NBA. The NBA has rapidly evolved into a year-round digital experience that engages millions of young, cross cultural fans, in many interesting ways. We are always looking for new ways to add value for our customers, and this partnership creates great opportunities to do just that. We're thrilled to bring exclusive and awesome content to go90 and to offer unprecedented access to unique experiences."- Diego Scotti, Chief Marketing Officer, Verizon

"Verizon has an outstanding reputation for reliability and innovation, and thanks to this new partnership the NBA will be able to connect with fans in places and ways we never have before. As one of the country's leading mobile providers, we are grateful for the opportunity to collaborate with Verizon on their go90 platform to deliver a new mobile experience for NBA fans."-Bill Koenig, President, Global Media Distribution, NBA
Yes, this could be characterized as a, ahem, slam dunk for Verizon. You will see Verizon branding on the NBA.com website, on NBA TV, the NBA app, and on national broadcasts shown on ABC, ESPN and TNT. The nation's largest carrier will also work out deals with individual teams.
Download the go90 app (
Android
|
iOS
)
source:
Verizon
via
Phonescoop