Verizon fixes bug that let customers upgrade without losing unlimited data
17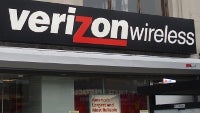 On Sunday, we told you that some Verizon customers using the carrier's website were apparently being allowed to
upgrade to a new subsidized phone without having to give up an unlimited data plan
. One of our loyal readers, who works at Verizon, had stated that this had to be a glitch in the system. And not everyone was getting treated the same way as at least one person upgrading to an
Apple iPhone 5s
was forced to choose from a capped data plan after having unlimited data.
Now comes word that Verizon has apparently killed the bug, fixed the glitch and will no longer allow those upgrading to a subsidized phone keep an unlimited data plan. The big question is what will Verizon do with any orders that managed to take advantage of whatever problem was occurring with Big Red's website.
Verizon could decide to cancel any orders that should have required its customer to select a capped data plan, and there is precedence for such a decision. Years ago, when an incorrect price showed up briefly for the
HTC Thunderbolt
on Verizon's system, all orders done at the lower, incorrect price, were canceled.
We will have a call into Verizon once the sun rises in the states to see if we can find out how these orders will be handled. Stay tuned!
source:
AndroidCentral