Verizon extends deadline, offers service to some rural roamers it had forced to leave its network
10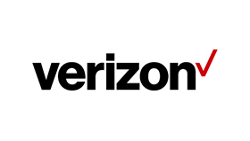 Last week, we told you about 8,500 rural Verizon customers that were being forced to leave the nation's largest carrier. Because these customers live in areas where the Verizon network doesn't reach, the LTEiRA program entitled them to free roaming over pipelines belong to smaller, rural carriers. But Verizon still had to pay these tiny wireless operators, and the result was that Verizon was taking in from its LTEiRA customers less than what it was paying out in roaming charges. As a result,
Verizon was planning on removing these customers starting on October 18th
.
As we told you last week, some of these people were going to be stuck since they had no other place to turn to for wireless service. The local community carriers are not accepting new subscribers, and other major carriers do not have service in these areas. Additionally, some of the LTEiRA customers are first responders who dearly need their wireless connection to perform their duties and save lives.
Today, Verizon's director of corporate communications, Kelly L. Crummey, sent out an email in which he announced that Big Red is extending the deadline to December 1st for the 8,500 affected Verizon customers to find a new wireless operator. If a customer has no alternative carrier to sign up with, Verizon will offer them the option of signing up for one of the following Verizon plans: S (2 GB), M (4 GB), 5 GB single line or L (8 GB). Those signing up to a Verizon plan must do so before December 1st.
"We recently notified approximately 8,500 Verizon customers that we would no longer offer service to them because our costs when they roam on other wireless networks exceeds the amount they pay us every month. Since that notification, we have become aware of a very small number of affected customers who may be using their personal phones in their roles as first responders and another small group who may not have another option for wireless service.

After listening to these folks, we are committed to resolving these issues in the best interest of the customers and their communities. We're committed to ensuring first responders in these areas keep their Verizon service.

If you've received a letter in the past two weeks, we're giving you more time to switch providers – you now have until December 1, 2017. If there is no alternative provider in your area, you can switch to the S (2 GB), M (4 GB), 5 GB single line or L (8 GB) Verizon plan but you must do so by December 1.

We will continue to regularly review the viability of accounts of customers who live outside of the Verizon network. Supporting these roaming customers can often be economically challenging, especially supporting those on plans with unlimited data or other high data plans. However, we are continuing to look for ways to support existing roaming customers with LTE service.

We're making these changes so that your options with Verizon are clear, and that we're there for those who need us. We have a long history of serving rural markets and care about you, your friends and families in these communities."-Kelly L. Crummey, director of corporate communications, Verizon
source: Verizon