Verizon customers to be offered the Sony Xperia Z3v?
6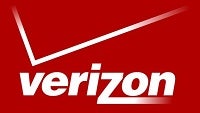 Back in March, we passed along the rumor that the
Sony Xperia Z2
would be coming to Verizon
. That caught many by surprise, since the
Sony Xperia Z
and the
Sony Xperia Z1S
were both offered by T-Mobile as an exclusive in the U.S. Even though a couple of pictures
showing a Verizon branded Sony Xperia Z2
were ultimately discovered online, Big Red customers never did get a chance to purchase the handset. However, Verizon customers did end up with the opportunity to buy the
Sony Xperia Z2 Tablet
.
On Wednesday, Sony introduced the
Sony Xperia Z3
and T-Mobile announced that it would be offering the device. However, documents received by
PCMag
discuss a model called the Sony Xperia Z3v, revealing a picture of the device with the Verizon logo on the back. The documents mention wireless charging and NFC connectivity, and a screenshot of the Sony Xperia Z3v shows the Amazon App Store and the Kindle app pre-installed.
The Sony Xperia Z3v is said to have 3GB of RAM, 32 GB of native storage and a microSD slot available. The documents did not mention a price or availability of the device. Hopefully for Verizon customers, this time the rumors turn out to be true.
source:
PCMag