Verizon adds new tier to its pre-paid line up with 2GB of high-speed data
9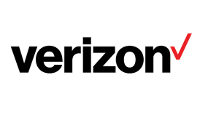 After surprising the U.S. wireless industry by
announcing an unlimited plan for postpaid customers last week
, Verizon is about to add a new, low-cost tier to its pre-paid plans. For $40 a month, Verizon is offering pre-paid subscribers unlimited talk, text and 2GB of high-speed data. Once that amount has been consumed, the
Always-On Data
feature allows data to be received at 128 kbps for the remainder of the month. The 2GB prepaid plan fills a spot on the bottom of Big Red's lineup, and becomes available starting tomorrow.
This means that beginning on Tuesday, Verizon customers will be able to choose a pre-paid plan that comes with 2GB ($40 a month), 5GB ($50) or 10GB ($70) of high-speed data. Each plan includes Always-On Data, unlimited international text to more than 200 countries, and the high-speed data carry forward. The latter feature allows those who pay on time, to carry forward any leftover high-speed data to use during the following month.
"We're making it simpler for our prepaid customers to enjoy all of the benefits of a network that can keep up with their digital lifestyles. Whether you use a little data or a lot of data, we've got a prepaid plan that fits your needs."-Ron Zanders, director of prepaid, Verizon Wireless
Those who do not require a data plan can purchase a basic setup that includes unlimited talk and text for $30 a month. If interested in the carrier's pre-paid offerings, visit your local Verizon store, or go online and head to the carrier's website at Verizon.com.
source: Verizon