Verizon, Sprint and AT&T soon to get the newly introduced Motorola Lapdock 100
6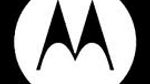 Motorola Mobility introduced on Tuesday the
Motorola Lapdock100
. With a 10.1 inch high-resolution screen, and an ergonomically-slanted keyboard that features dedicated Android keys, the Lapdock 100 offers "desktop class" tabbed web browsing that uses Wi-Fi or the user's smartphone data plan. Weighing in at 2.2 pounds, this is a lightweight, mobile way to get the most out of specific Motorola models.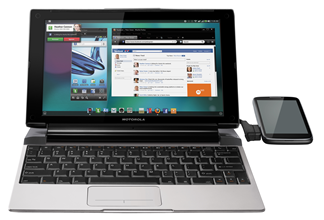 Checking out Facebook on the Motorola Lapdock 100
Thanks to the ability of the Lapdock 100 to multitask, users can answer a text or take a call while browsing. or using an app from the Android Market. The device is equipped with
the latest Firefox browser and Adobe Flash
. A File Manager, like the one seen on desktop PC's, will allow users to view, move, copy, paste and delete files on a phone or a microSDcard. If you need more memory, extra drives could be connected to the Lapdock 100 via the two USB ports on the device. The Lapdock 100 is portable and can run as long as 5 hours using its rechargeable batteries.
The Motorola Lapdock 100 will support "multiple Motorola smartphones" according to the manufacturer., including the upcoming
Motorola ATRIX 2
, the
Motorola PHOTON 4G
, and the
Motorola DROID BIONIC
along with future webtop-enabled devices released by Motorola. While pricing wasn't mentioned, the Motorola Lapdock 100 will launch from AT&T on October 17th and later this quarter will be released by Verizon and Sprint.
source:
Motorola