Verizon HTC One finally gets official signup page
26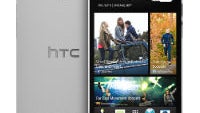 It may not have any actual information just yet, but an official signup page is a great sign for those of you waiting on the Verizon HTC One. Not only does it indicate that there is real official information coming soon, but it means you don't have to worry so much about all of the rumors, which have been basically zero help on the topic so far.
If you've been watching the rumor mill around the Verizon release of the HTC One, you'll have seen the rumors go from a potential August 1st release to
August 15th
, and now we're looking at somewhere in
late August
, likely after the release of the new Motorola DROIDs on Verizon and the Moto X. But, if you want to break free of the rumor mill, Verizon has finally set up a signup page for you.
As is standard for a signup page, you can get on the list to have the first crack at official info on the device's release date, and possibly even pre-order info if that becomes available.