Verizon CEO says Samsung's bada could be dark horse in OS battle
23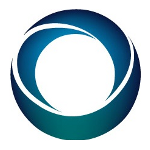 "The carriers are beginning to coalesce around the need for a third ecosystem. Over the next 12 months I think it will coalesce and you will start to see one emerge as a legitimate third ecosystem."-Lowell McAdam, Verizon Wireless CEO at September 2011 investor conference
Verizon Wireless CEO Lowell McAdam says that Samsung's own bada OS could be a "
dark horse
" in the platform battles. Speaking at a J.P. Morgan investor conference, the executive said that bada could be a competitive third platform choice
if the Korean OEM would put its resources behind it
. Most mobile operators are looking for a strong OS to offer its customers alongside iOS and Android. Current choices include Windows Phone and BlackBerry. Windows Phone 8 will be on handsets in the fourth quarter and will allow the hardware using the platform to finally catch up with Android by enabling the large sized, high resolution screens and multi-core processors used on Android models. RIM will be launching its BlackBerry 10 OS in the first quarter of next year. and
early carrier reaction has been positive
.
McAdam said that Samsung's recent loss to Apple in court could
pressure the company into looking at bada more seriously
. The jury awarded Apple $1.05 billion and
that amount could be tripled by Judge Lucy Koh at a December 6th hearing
. While Samsung has produced handsets powered by bada, these units were sold mostly in Asia. McAdam noted that Samsung is the largest handset and smartphone manufacturer in the world and has the same brand recognition and clout that Apple has which wold be important in making bada a competitive platform.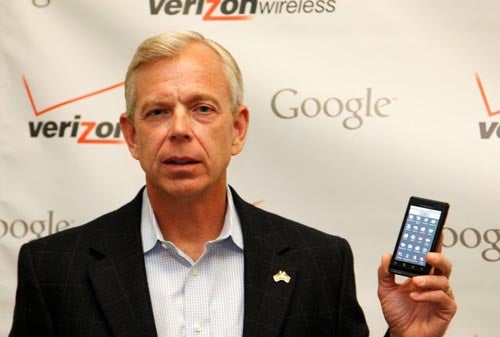 Verizon Wireless Ceo Lowell McAdam
The carrier executive's words might be music to the ears of some Samsung executives who have said in the past that they need to get away from using a third party OS. If Samsung does rollout bada as its main OS choice, it would join Apple and RIM as manufacturers with
control over both the hardware and software of its smartphones
. Speaking of RIM, McAdam says not to count them out. He is also excited by Windows Phone 8 and is looking forward to launching new handsets using the OS. Perhaps taking a shot at Apple, McAdam says he likes the way that Microsoft isn't tied down to one piece of hardware. Verizon said earlier this week that it intends to offer both a BlackBerry 10 model and
multiple Windows Phone 8 handsets
.
About a year ago at an investor conference, McAdam said that the carriers were beginning to "coalesce" around a third platform and that one would stand out in the "next 12 months". Of course, that never happened and instead the picture has become a little more muddied.
source:
CNET
,
FierceWireless