RIM loses 1 million subscribers in the latest quarter while revenue drops 48%
18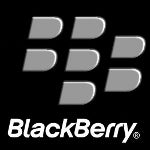 Shares of Canadian handset manufacturer RIM are
down nearly 9% after hours
on Thursday after the company reported its third quarter earnings. While a 48% decline in revenue to $2.7 billion from last year's $5.2 billion is enough of a reason for the stock to decline, the major piece of bad news was that 1 million BlackBerry users left the platform during the quarter. That is the first time that BlackBerry lost subscribers over a quarter.
RIM made $9 million
or 2 cents a share versus a profit of $265 million last year, or 51 cents a share. Removing the tax break and other non standard accounting results in RIM showing a $114 million loss for the three month period ended December 1st, which translates into a loss of 22 cents a share. Because analysts were looking for RIM to lose 35 cents a share, the report was considered to be stronger than expected. During the quarter, RIM shipped 6.9 million handsets and 255,000 BlackBerry PlayBook tablets. Company officials stressed that these devices were heavily discounted.
RIM had been able to make up losing customers in the U.S. with gains in other countries like
Africa
and India where BlackBerry is still considered a major name in smartphones. But the loss of 1 million users is a big negative for RIM as BlackBerry users generate cash flow for RIM each month from carriers. Some analysts seemed to be concerned by a comment made by CEO Thorsten Heins that hinted at changes in the way RIM receives fees from carriers with BlackBerry 10. Currently, these fees
make up 36% of the company's revenue
. Heins has said that the new phones will not benefit from the web compression technology which is the main thing that RIM provides to BlackBerry users.
BlackBerry fans will be happy to hear that instead of hoarding cash, CEO Heins said that the company will dig deep into its pockets to stockpile large inventories of the new BB10 handsets and will spend on advertising and marketing the new phones. RIM started the year with $2.1 billion in cash and Heins said that the company will have a higher cash balance at the end of the year.
source:
NYTimes