VZ Navigator by Verizon Wireless review
20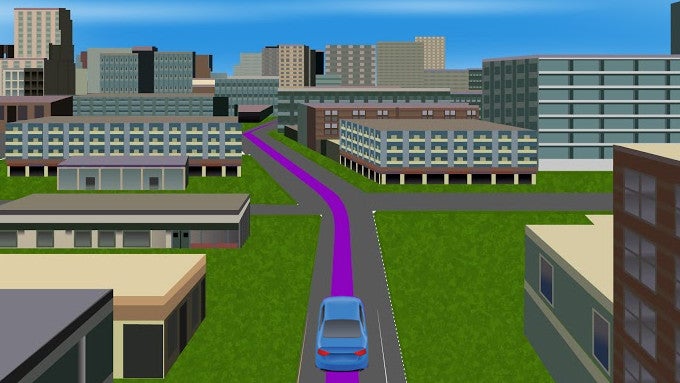 Advertorial: The opinions expressed in this story may not reflect the positions of PhoneArena!
It may be hard to believe, but Verizon's VZ Navigator app (get it
here
) is now 7 years old. Initially launched back in January 2006, the first phone to make use of VZ Navigator was the Motorola V325. Even though this was back before smartphones and 4G LTE, VZ Navigator was able to provide basic mapping and GPS turn-by-turn directions on feature phones. Today, VZ Navigator is available on all major smartphone platforms, including Android, iOS, WP and BlackBerry.
Interface
But say you are looking for a local Publix Supermarket, you can simply type in "Publix" in the search field at the top of the screen, or press the Mic icon and say "Publix". This will then do a search and display all local results with "Publix" in the name. When you select one, it will show the address and phone number (which you can call), or if you press the green Go icon, it will navigate a route to the destination based on your current location.
Also located on the main screen is a Go To and Map icon. The Go To feature will not only allow you to view places that you've searched for in the past, but it can also list local restaurants and bars, gas stations, lodging, shopping, emergency, entertainment and recreations, banks and ATMs, airports, public offices, travel and tourism, personal services, automotive, movies and events, and (naturally) Verizon Wireless stores. You can also have it save your home and work address, as well as the address of friends and contacts.
Meanwhile, the Map feature shows where you are on a map (no surprise there) and the view can be changed from terrain to satellite, and can show the current traffic conditions. At the bottom of the map is an icon for food that will populate the map with local places to eat, as well as an icon for local gas station and banks/ATMs. If you happen to see a yellow hazard icon with an exclamation mark on the map, you can click on it to view accident information, or if there is road construction in the area.
Navigating around town
The screen will display where you are currently located on the road map, with green arrows directing where you should go and for any turns you need to make. Even though this does not have a satellite view while driving, you can change the layout between 3D Perspective, 2D Top View, Dashboard, or just a text list.
At the top of the driving map is shown the next step you need to take, such as "I-95 South", and at the bottom are indicators for how many miles or feet until your next turn and the estimated time. One feature that is a must, is the voice navigation guidance, so you don't have to keep looking at the mapping on the screen. Just follow the voice prompts, such as "Step 2. Take the right lane and merge on to I-95 South."
A few options available for navigation are to create a detour, which will allow a different route than the original one, and to avoid specific roads. You can also select audible Traffic Alerts, or have the program automatically use the traffic information to help determine the best route.
One of the newest features on VZ Navigator is that it can show select cities in 3D, including roads, buildings, and highway signs. This is currently available when traveling in one of 27 cities, but does require extra data to be downloaded.
When we used VZ Navigator, the voice recognition feature proved to be quite useful as it allowed us to search for specific places just by voice. And, aside from some minor misunderstandings (common for all voice recognition software), it managed to understand what we're looking for just fine. We also appreciate the Traffic Alerts, as the program would automatically reroute us if there was an accident or high traffic congestion in an area.
VZ Navigator is a full-featured navigation app for Verizon phones that has a lot to offer. Not only can it get you around town, but it has a pretty good search features as well. The on-screen navigation mapping and voice prompts do a good enough job to help direct where you need to go. You may ask yourselves: "Does VZ Navigator warrant the subscription fee?" Well, with a free 30-day trial, and then $2/month thereafter, we can safely say that VZ Navigator packs quite a punch for the price.