VAIO lives on, plans to release a tablet / PC hybrid in the future
14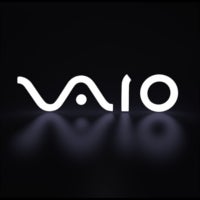 VAIO, now being an independent company instead of a Sony brand, has announced its first tablet since it has been
purchased by JIP
. It reminds us a lot of Microsoft's Surface series in both form and supposed function.
The device is currently called the VAIO Prototype Tablet PC, though, since it's not scheduled to hit the market any time soon, we assume the name is subject to change. It's meant to be a high-end, Windows-powered, ultrabook replacing device, with a 12.3" screen, an Intel Core Haswell line CPU with Iris Pro graphics, 2560 x 1704 resolution, 2 USB 3.0 ports, 1 HDMI output, and 1 Mini Display port. It is pictured next to a stylus and a compact keyboard / cover combo and sports a familiar looking retractable
kick
stand.
VAIO's plan is to create specific, high-end devices for a focused group of customers, instead of throwing different computers at the market and hoping something sticks. So, we can see that the Prototype is aimed at the business class, trying to replace at least two devices – a tablet and an ultrabook. But Microsoft has been doing that for a while now with the Surface Pro line and one has to wonder – does VAIO plan to introduce something mindblowingly different with the Prototype?
The device's lowest spec'd version will cost around $1,800 and availability is not yet known. There is no word on whether the accessories would be included or sold seperately, too.
source:
VAIO
(
translated
) via
Neowin