Using iPads in classrooms boosts student productivity, suggests study
11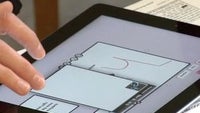 That
using tablets in classrooms
has a tremendous potential for improving student productivity is a topic we have already examined thoroughly. However, we now have a pretty elaborate study on our hands that backs up this claim with some hard evidence.
For over three years now, the Connected mobile learning program at
Abilene Christian University
has been examining the effects of using electronic devices in the learning process, and the results appear to be
"uniformly positive"
, as the guys at
TUAW
are reassuring us. Apparently,
students who use iPads to take notes instead of the old school pen and paper method score 25% higher
on questions regarding information that has been noted down. Besides that, using iPads helps students with making the most of their time and promote
"learning moments"
, as further results from the study indicate.
Of course, it has to be pointed out that the iPad is not to be regarded as a universal tool fit for every field of education. On top of that, each and every student is unique in their own way, so the boost in performance is anything but guaranteed. Nevertheless, the ACU study is showing some very promising results, indicating that traditional text books are very likely bound to be replaced by electronic alternatives sooner or later.