Users report a battery drain issue with Android 5.x Lollipop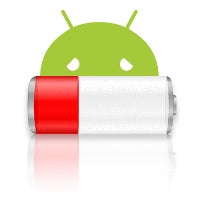 Google's Android is not really famous for being conservative with resources. The operating system has had a handful of issues involving
battery drainage
and memory leaks throughout its life. With Lollipop, users were looking forward to a more polished system with no such major issues, but, unfortunately, it hit a couple of bumps on the road itself.
While attention is turned towards sewing up
a memory leakage issue
, it seems that a solid amount of users are experiencing a battery drain that will need its own attention, preferably soon. Over at the Android Issue Tracker, a thread addressing the issue has been opened since April and currently has around 600 comments on it. Apparently, some apps that use the mobile data will often not shut off the radio when they are done downloading. This leads to some pretty unpleasant scenarios, such as a phone losing 63% of battery over 8 hours of not being used by its owner.
Users that are currently using the Android M developer preview build report that the issue is present there, too, which may mean that Google has this issue listed as low priority (we do not dare assume that it doesn't know about it). For now, the only way to stop the battery drain is to either connect to a Wi-Fi network, or turn off mobile data when not in use.
Thanks, Rodrigo
source:
Issue tracker