User Agent profile reveals the LG-H818, a version of the LG G4?
27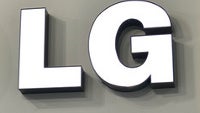 Back in January, the LG-H810 leaked. This is allegedly
the AT&T version of the LG G4
. The Sprint variant of the
LG G4
is believed to be the LG-LS991. The
Verizon model is said to be the LG-VS999
and will reportedly feature a screen with a 3K resolution (1620 x 2880). The T-Mobile model number is unknown.
So while that covers the four major U.S. carriers, a User Agent profile recently revealed a model number LG-H818. We can see that this device will carry a 1440 x 2560 resolution screen. According to one source, this probably is the LG G4 for the Asian market.
LG is not going to use MWC as a springboard to introduce its new flagship. Back in January,
the reason given for this decision by an LG executive
was that "
We rolled out the G3 in May last year so we do not plan to unveil the G4 at this year's Mobile World Congress and [will] spend more time perfecting the new phone
." Earlier this month, LG said that the LG G4 would be unveiled in April. But now, the reason given for skipping MWC was to avoid a clash with the
Samsung Galaxy S6
. The latter
will be unveiled on Sunday in Barcelona
.
We wonder if HTC feels slighted. After all,
the company is also supposed to take the wraps off of its new flagship phone
, the
HTC One M9
, at MWC on Sunday.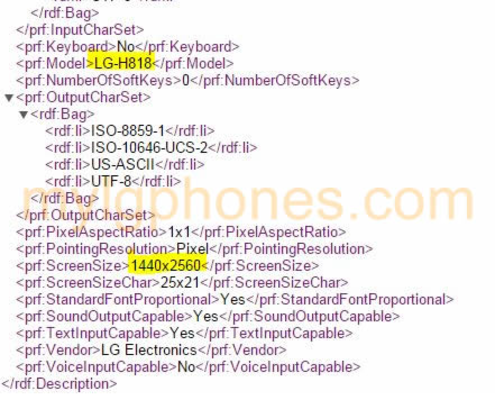 User Agent profiles tips the LG-H818, possibly the LG G4 for the Asian market
Thanks for the tip!
source:
MyLGPhones
Recommended Stories