LG G4 tipped to boast a 3K display with a crazy-high resolution
99+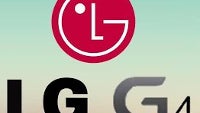 We only welcomed Quad HD displays on our smartphones back in 2014, when a number of smartphones broke the 1080p psychological barrier and came with some pixel-rich Quad HD displays. The first widely-available one device with a resolution of 1440 x 2560 pixels was the
LG G3
, but if certain recent rumors are to be believed, the successor of the LG G3, the
G4
, might further step up the display resolution game.
A user agent profile seemingly shows an LG device with a display resolution that is nothing short of drool-inducing - at 1620 x 2880 pixels, the smartphone in question might end up having the most pixel-rich display out there. Rolling under the LG-VS999 model number, the device is said to be a Verizon-bound version of LG's upcoming flagship. As a refresher, Verizon's LG G3 rolls under the LG-VS985 model number, which further fuels the rumors that the LG-VS999 is, in fact, an upcoming high-end LG phone. Of course, we can't be entirely sure that we are indeed dealing with the upcoming G4, but this could very well be the case.
The UAP does not reveal the size of the display, so we can't come up with a preliminary pixel density measurement. Here are some predictions, though: if the LG-VS9999 comes with a G3-like 5.5-inch display, its pixel density will stand up at roughly 600ppi, a truly impressive result, given that the most pixel-rich phone at the moment, the 5.1"
Samsung Galaxy S5 LTE-A
, clocks in at 576ppi. If the device comes with, say, a larger 5.7-inch display, its pixel density will stand at 579ppi, which is was higher than any other 5.7-incher currently available on the market.
As far as the LG G4 is concerned, the last thing we heard was that it will likely arrive in Q2 with a better camera and a new design. We can hardly wait.