Used iPhone trade-ins spike ahead of next model's release
25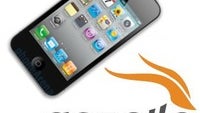 If you've ever tried finding a way to trade-in your old electronics for cash, smartphones included,
Gazelle
is probably one of the businesses whose web page you've landed on. The gadget buyer is willing to help you rid of the stuff you don't need anymore and is even ready to pay you in return.
Now, Gazelle is reporting that its businesses is experiencing a strange phenomenon. Reportedly,
an unusually massive crowd of people is trying to get rid of their iPhones
, presumably in anticipation of the next model to arrive. The company pointed out that the number of all iPhone trade-ins has almost doubled over the course of the past 2 weeks.
While the spike in iPhone trade-ins would have been nothing out of the ordinary if the new iPhone model was already on the market, seeing people dumping their smartphones ahead of its release does not make much sense. After all, a phone is not the kind of device that one can simply do without until a replacement comes along.
"Last year we were getting about 100 a day pre-announcement, and it spiked to about 2,000 per day post-announcement. So we haven't even hit it yet and we're almost at 2,500 this week,"
said Anthony Scarsella, Gazelle's "chief gadget officer" in a phone interview with
CNET
.
Apple is expected to unveil the iPhone 5 or iPhone 4S
, depending on which rumors you prefer to believe, during an event scheduled for October 4. And while we can only guess how long it is going to take it to hit the shelves after that, there is little doubt that the hype surrounding the next iPhone iteration is, as usual, of massive proportions.