One more thing: Apple's next event is scheduled for October 4th
71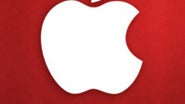 October 4th, 2011
. That's the date for the next Apple press event featuring the new man-in-charge Tim Cook, at least according to the infamous "sources close to the situation" quoted by AllThingsD. Hold your breaths - if true, this must finally be
it
for the
iPhone 5
. Rumors have generally been split between a September and October launch, but with this last news, it seems that Apple has finally chosen October for the iPhone announcement. The iPhone 5 will reportedly be
available for purchase within a few weeks
after the unveiling.
Don't take this as 100% certain - after all, Apple hasn't yet announced anything and that means that matters are subject to change. But it's very likely that October 4th will be the
final date
.
The launch will also put
Tim Cook
to the test for the first time as the official Apple CEO. We're curious whether the new chief executive will also use the signature Steve Jobs "One more thing" phrase before lifting the cover off the iPhone 5. So far, Apple has continued its galloping growth with its shares closing at an all-time high above $410 and all suggestions that Cupertino will start sliding once Jobs steps out have been put to rest.
At the event, we expect Cook to make the big announcements, but
the rest of the Apple crew
is also probably going to appear on stage with iOS head Scott Forstall and Eddy Cue, the usual suspects. It's less than two weeks until that Tuesday, so mark it all in red in your calendars and stay tuned.